04/29/2014
2014 The New C Band... Beyond the 4DTV Era...
Presenting the New C Band HD Subscription Receiver and Programming.
The C Band Forever Group and GlenTech are proud to announce and promote a new all in one HD subscription satellite receiver from Cisco Systems and Rainier Satellite LLC. This unit will revolutionize C band like it hasn't seen in years. It receives C and ku band. It includes a built in subscription decoder for SD and HD programming. It also has a built in FTA receiver and other functions all in one box. It decodes a new platform (PowerVu) HD and SD subscription programming for the C band users. The receiver and subscription programming is currently being tested by us and select associates. The receivers and programming will be sold by Rainier Satellite LLC. A combined entity of the ones involved that are making this all possible.
UPDATE: Rainier Satellite will also be offering many Digicipher Subscription services on the new Advanced Digicipher Platform coming in 2014.
Rainier Satellite Company Website Link www.rainiersatellite.com
Our Official New Receiver Information Website can be found Here
More information can also be found at the C Band Forever Forum Here
The new receiver and subscription programming for it is a TRUE FACT and is indeed happening. Naysayers that say different and promote negative rumors from some places are doing nothing but putting out false information. Get the true information here, and at rainier satellite, the company offering the new receiver and PowerVu subscription programming activation.
SEE RAINIER SATELLITE'S POWERVU PLATFORM IN ACTION BELOW!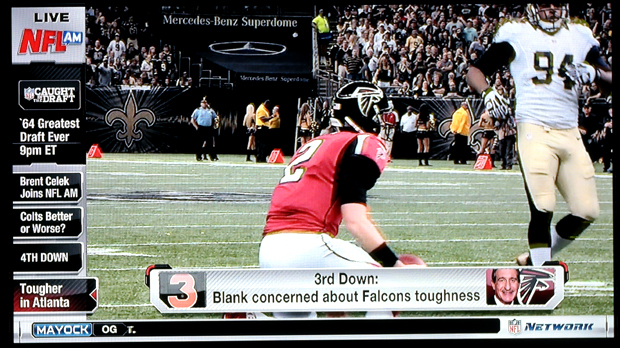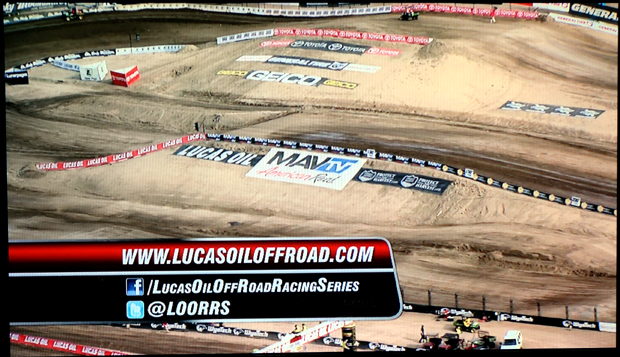 Official Rainier Press Release from Cisco Gold Partner SIGMAnet

Read the Rainier Satellite success story direct from Cisco and SIGMAnet, Rainiers Cisco gold partner. Credibility at its best!
Read here

Cisco's Policies and Procedures Concerning Receivers.
Read here

All receivers are brand new and shipped directly from Cisco to Rainier Satellite, and then to its subscribers. They carry a full warranty with Cisco with an optional Cisco Smartnet for advanced support and replacement. Cisco's policy is between Cisco and Rainier Satellite. Secondary market aka pre-owned unlicensed equipment cannot be used or activated on Rainier Satellite platform, as per Cisco's policies. Rainier uses no seconds or refurbished gear as some smear forums and blogs state.

This information is also at the Rainier Satellite website and being distributed by many Credible industry media sources and news wires.

Consumers don't be fooled if you see negative non credible information posted at those smear forums or blogs. You can always get the true story here on the future of C band, the new Cisco receiver, and Rainier programming options available soon, from the credible sources here, and the big partners involved with us.
Starz Encore Channels Coming Back to C band on Rainiers Advanced Digicipher Platform.
Rainier Satellite is proud to announce they are the new exclusive provider for the Starz / Encore Movie Channels for C band satellite direct to home. Their services will be available on our Advanced Digicipher Platform coming in 2014.
The HITS 2 Home 4DTV platform lost 31 channels as of July 11th 2013.
The Death of the 4DTV for Subscription Services is Near.
On June 30th Programming Center no longer offered the Starz and Encore Channels, plus GAC, Sundance, The Word, and Shop NBC, and HRTV. Three more were lost in early July. Bravo W, History W, and HGTV W have also left this platform. This is due to the transition at HITS to there new modulation S2 system for cable companies. Many with 4DTV's don't know what to do. Well the answer is simple... It's time to upgrade. Rainier Satellite LLC is getting ready to launch the Cisco PowerVu Rainier platform. Movie channels, Superstations, Sports, Family, Variety, and more cable channels will be available for the new Cisco receiver in true HD. This will more than fill the void left by these channels leaving HITS 2 Home. The future is bright with Rainier Satellite.
ATS Electronics Closes it's Doors.
As of July 31st 2013, ATS Electronics known for 4DTV repairs closed their doors. Were sorry to see them go. We offer a warm welcome for those in need, to use our 4DTV custom services division to fill this void for your 4DTV with ATS going out of business. You can get more info here...
Keep Your 4DTV Alive & Well... It will be needed to move the dish for the new receiver.
Many 4DTV's are now getting on in years. Did you know that there is a battery that protects your Unit ID number and the maps? If it goes dead you will loose your ability to subscribe and loose all current maps and satellite tiles in your IRD. It's not a pretty site once that battery expires. Changing the battery after it dies won't bring your unit back to life as it was. Beware of falling into it seems ok today trap. Ask yourself this? Is your 4DTV more than 5 years old from brand new? If you answerd yes it's time to start to think about changing that battery. Your better to be safe then sorry.
»» Advanced Customization & Repair Services for your 4DTV. The Best Only From Us.
We are offering 4DTV Lithium Unit ID Battery Replacement. This is important for your IRD, if it goes bad you will not be able to receive or subscribe to any Digicipher Channels. You will also loose all satellite tiles and memory in the 4DTV. More Information can be found Here

We offer the most advanced Custom Satellite Maps replacement. The Rainier Ultimate for the 922 and for the 920's. The 922 version also offers the Shaw channels. Both offer 4 feed finder/ future satellites for C & ku. Plus the Rainier interface quick find tiles.
More Information can be found Here
Additional Custom Services for your 4DTV:
The Ratings Ceilings grey screen block is gone on the 922's with this special features we offer. Watch those channels that the 922 could never see for more than 15 minutes now with this modification. The DSR 922's owners now now have a choice of basic or new Ultimate Ratings Ceilings bug fix. This advanced modification offers unique features and more options than the basic version. We are the only ones offering this.
All 4DTV's can now benefit from the Clock Fix. This allows your 4DTV to have the time automatically set correctly again.
Information on Customization Services can be found here
» Join our C Band Forever Big Dish Forum Sign up today